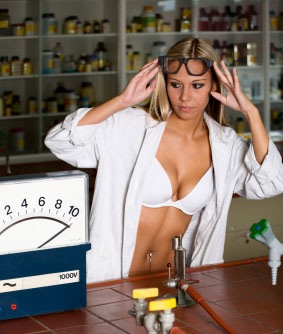 An element in the
Suki series
is secure communications, secure transactions, things like that. One important element is having true random number generation. Slashdot uncovered a
new random number generation system
that looks like it should be compact enough to use anywhere you have a computer, like in your
gogs
.
More Slashdot,
Junctionless transistors could simplify chip making
. It does require tiny dimensions and more research in that area should make all of the working bits of devices smaller, faster and less power-hungry. Like, again, for your gogs or if your way cool boyfriend likes to gadget up the muscle cars he builds and sells to rich people :)
A different list of Suki Series book kinks, with descriptions and cover art, here.
Femdom Cave - Adult Literature for the Discerning Reader
Kindle eBooks and Paperbacks on Amazon
Nook eBooks and Paperbacks at Barnes and Noble
Read Controlling Sarah free at Literotica.Com
ORDER SUKI SERIES eBOOKS AND PAPERBACKS


Suki Series Tech
Order the paperback edition of Suki V: The Collection
Browse the series on Google: Suki I, Suki II, Suki III, Suki IV, Suki V
Fan Fiction: John and Suki: Vacation Fun